Ecostar uPVC Double Glazed Windows Have Many Benefits
Virtually maintenance free, our double glazed windows are manufactured to withstand Australia's harsh climatic conditions without fading, cracking or splitting. No need to worry about painting or sealing!

Lower your energy bills

Withstand extreme weather conditions

Reduce your carbon footprint

Don't fade, crack or split

Require no maintenance

Reduce outside noise by up to 90%
Our Range of Window Types, Frame &  Glass Designs
Personalise the appearance of your uPVC double glazed windows with more than 700 different frame styles, and 10 stylish uPVC windows colours to choose from. From traditional solid white or cream, to new generation wood-grain effect foil finishes, Ecostar offers a wide range of decorative, functional styles to help you achieve the home aesthetics you are aiming for.
We also offer a huge variety of glass options, including clear, obscure, opaque, lead-lights, bevelled and decorative glass, that will not only make your home warm, quiet, and energy efficient, but will add an attractive and individual touch to your home. Our range is designed to flawlessly complement your home, enhance style and security.
Double glazed windows improve your home's security
All our uPVC double glazed windows and doors improve your home's security. They carry the British police-preferred security specification: 'Secured By Design'. And, when you choose to double glaze with Ecostar, we upgrade all new Ecostar double glazed windows with toughened safety glass on both panes, providing our customers with even greater safety and peace of mind.
Some perceive the cost of uPVC double glazed windows to be a drawback; the truth is, they are more expensive than traditional single pane windows. However, the improved energy efficiency and thereby reduced power bills – and the fact they don't need any maintenance – does mean the cost of double glazed windows for Melbourne homeowners is well worth it and you recoup it over time.
If you've read uPVC windows reviews, you'll be aware that not all products on the market are equal. Although our uPVC windows aren't as cheap as some products on the market, they are made to stringent standards and are far superior in terms of longevity and appearance. You get what you pay for!

Energy efficient
Exceeds 6-star energy rating.

Sustainable
1.2 U-value (lowest certified) BFRC/WERS energy efficiency.

AWA-approved
AS 2047 AS4420 AS1288.
Quality uPVC windows for your home
If you're looking for replacement windows, the many benefits of Ecostar uPVC double glazing make it the perfect alternative to timber, wood and aluminium.
At Ecostar, we offer a huge variety of glass options, including clear, obscure, opaque, leadlights, bevelled and decorative glass, that will not only make your home warm, quiet, and energy efficient, but will add an attractive and individual touch to your home.
Available in a range of finishes, including traditional solid white or cream, and new generation wood-grain effect foil finishes, Ecostar double glazed windows are virtually maintenance free and carry the 'Secured by Design' police-preferred security specification.
When do you need to replace uPVC windows?
The goods news is, not in your lifetime! Ecostar's uPVC composite window frames withstand even the toughest Melbourne weather and are guaranteed to last at least 70 years. A CSIRO study of these windows that were installed 70 years ago is ongoing; the product is still within its lifespan with no end in sight!
Window furnishing partners
Ecostar Double Glazing partners with the industry's top window and door furnishing companies.
ClearShield is a security window and doors screen provider ensuring that your uPVC double glazed windows and doors gets the best and most secure window screen option out there.

Blockout Blinds supplies and installs quality custom made blinds, shutters, awnings and retractable flyscreens at competitive prices and all their products comes with an impressive five way guarantee. Making sure that your new uPVC double glazed windows look their best.

Double glazed window partners
Ecostar currently only installs double glazing for Victorian customers but we have strong strategic alliances with partner window companies Australia-wide including: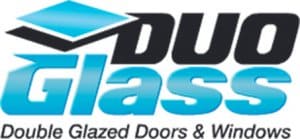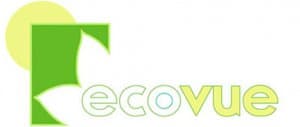 Improve your home with Ecostar
If you're searching for uPVC double glazed windows for sale in Melbourne, you've come to the right place. The many benefits of Ecostar uPVC double glazing make it the perfect alternative to timber and aluminium. Our windows (which exceed Australian Window Energy Rating Scheme standards) are an energy-efficient, sustainable solution to Victoria's hot summers and cold winters, and will reduce your energy bills.
When it comes to double glazed window installation, it's important to get it right if you want to receive the maximum benefits. Ecostar doesn't sub-contract; our company-employed window and door installation team are fully trained, professional and efficient.
Enjoy decades of protection from Melbourne's weather extremes with Ecostar. As every home is different, it's best to organise a free in-home quote, rather than an online quote for uPVC windows. Call us today on 1300 ECOSTAR or visit our mobile showroom to find out more!
"To say we were totally pleased with our Ecostar windows and doors is an understatement. Instantly, the traffic noise was a thing of the past and the house was so quiet. Wonderful. And, despite energy costs having really increased over the last few years, our bills were around 40% lower than in the past. We sold our home for $1.2 million and, bearing in mind where we live, we would never have got anywhere near this price if we had not invested in Ecostar Double Glazing."

Alan and Jan Hume

South Yarra

"I could not be more delighted with such a positive result. We can hardly hear any traffic now, even at peak hours on the freeway. We are sleeping so much better too. In summer the house is noticeably cooler and we use hardly any air conditioning. We can look forward to winter for the first time since we moved in"

"We had our first five windows and a door replaced with Ecostar double glazing four years ago and loved the results so we saved up to get the rest of our house double glazed and we couldn't be happier. The windows look fantastic, they're more secure, save us money on energy bills and we're less bothered by outside noise. Ecostar's service was excellent and their installers did a fantastic job, even taking away the old windows as part of their service."

Peter and Jill Garbett

Croydon

"From the very first meeting it was clear that Ecostar was very professional. We quickly reached the conclusion that Ecostar products were of very high quality. The windows are looking great and we are very happy. I have just completed the Customer Service Survey and I am pleased to say I gave Ecostar top marks for their sales presentation, their surveyor, the office team and their installers. We will defnitely recommend Ecostar to our family and friends."

"Our house now looks fantastic. People walk through the house and cannot believe how much warmer the house has become. The 90% noise reduction has blown me away."

Judith Ruse

Upper Beaconsfield
Accreditations
Ecostar holds all major Australian and European quality accreditations including Victorian Building Authority Registered Building Practioner, Australian Window Association, British Standard Institute, Secured by Design and Hot Country Profile.