Our pledge to help others by supporting local charities
Ecostar's Charity Initiative

Our Commitment To Change
Here at Ecostar, we're continuing our commitment to helping people in our local areas – and this is about more than home improvements. While double glazing is a great way to improve the performance of your property, helping you to feel more secure and save on your energy bills, we know there's far more we can do to help.
That's why we're partnering with local charities and other worthy organisations to make even more of a difference in people's lives, improving their wellbeing and quality of life, and just generally helping to make people happy. That's all that really matters after all, right?
What We're Doing
Each month, we're focusing our fundraising efforts on a different charitable initiative. We'll be donating $150 per order to various local organisations, supporting causes that our team here feel strongly about – and that we know will make a real difference to people's lives.
If you would like to find out more information about our charity drive and how you can do even more to help make a change, we welcome you to contact our friendly team for more information. Raising awareness will help us hugely, and we're grateful for every single person who gets behind this and helps us to help others.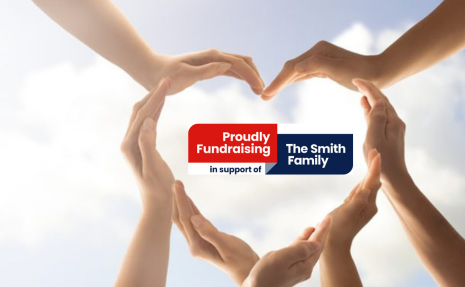 This Month's Featured Charity
This month we're donating $150 per order to The Smith Family.
The Smith Family believe that education is one of the world's most powerful change agents. That's why they focus on helping young Australians to overcome education inequality caused by poverty. As a national, independent charity, every day The Smith Family work with thousands of children and their families to help them unlock better futures for themselves. Today's classrooms have changed – nowadays all children need access to online learning resources to participate fully in class. Donating to The Smith Family helps to give children experiencing disadvantage vital access to a computer, internet and digital skills so they can keep up with their education and get the fair go all children deserve.
To find out more on how you can help you can find them on Facebook or Instagram, or visit their website.
Accreditations
Ecostar holds all major Australian and European quality accreditations including Victorian Building Authority Registered Building Practioner, Australian Glass and Window Association, British Standard Institute, Secured by Design, Hot Country Profile, Window Energy Rating, Housing Industry Association, Neighbourhood Watch and BFRC energy rating (A++).