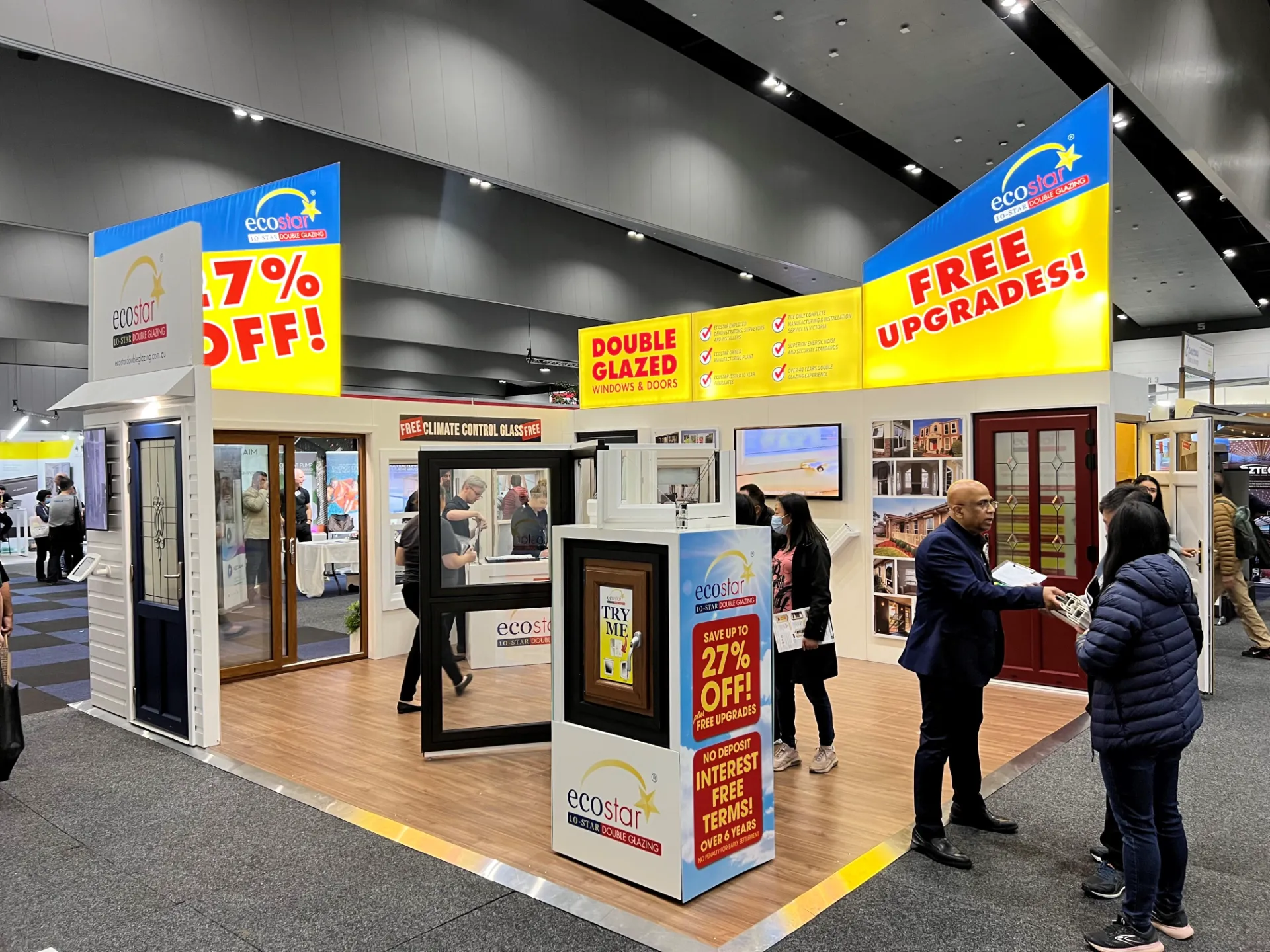 Our Mobile Showroom
Here at Ecostar, we strive to make the entire process of choosing your new home improvements as smooth as possible. With our mobile showroom, it's never been easier to explore our range of products! When you visit our mobile showroom, you will be able to browse our huge range of market leading uPVC double glazed windows.
Our professional advisors will be on hand to help with any questions or queries you may have, as well as provide you with information about our incredible range of uPVC windows and doors. If you are unable to visit our stunning showroom, we can arrange to bring working samples to your home. Call us today to schedule a visit and receive a free quote tailored to you and your project.
Visit Our Mobile Showrooms!!
The Glen
235 Springvale Road, Glen Waverley
Located opposite Fila
Westfield Doncaster
619 Doncaster Road, Doncaster
Located opposite Woolworths
Testimonials
What Our Customers Say!
Des Irwin
We have had several window installations done by Ecostar over a period of approximately 3 years. Their service had been excellent and any problems encountered have been courteously, promptly and professionally resolved. We are delighted with the work done and are very happy with our purchase.
Angela Stante
Love my new windows. Great service from start to finish. Made such a difference to keeping our old house warmer and keeping street noise out. Initially my husband was a bit sceptical, but he is now a fan. And we were still able to have the lead light copied to match my old windows. Which no other company was prepared to do.
Kim Gardner
Ecostar were professional from their first sales visit. The salesman was promptly on time, easy to deal with and gave us options when we couldn't decide. We installed 4 sliding doors, replacing our 1980s windows.
The double glazed doors are more than we expected, the locking mechanism makes me feel safe, the double glazed glass makes a huge difference in both winter and summer, and also cuts the traffic noise down. The installers were lovely and put them in place with no mess to clean up. I can't wait to get the rest of the house done.
Jerry Balej
Ecostar's installers were prompt and efficient. Quality of product and workmanship is excellent. During the colder months we were pleased at how warm it was inside without heating. Also it was so much quieter indoors as outside road noise has been significantly reduced that you need to listen carefully to hear any of it. All in all my wife and I are very pleased with our choice in having Ecostar Double Glazing replace our windows and doors.
Kristen Ingram
We were so happy with our first set of windows that we completed the job and had the remainder of the house upgraded. Noise is down significantly and the heater and coolers are not working as hard to keep the temperature comfortable. The windows themselves are terrific, as is the service afterwards when they move a little out of alignment with the house. Just a tweak and they're all good again. Sturdy, easy to use and well worth the investment.
Georgina Last
The team at Ecostar were amazing from start to finish. Professional and punctual from the moment of engagement, quotation, surveying, installation and post-installation service. Extremely friendly and high quality team and the product is definitely worth the investment.
Jon Hill
The windows and doors are great, the team who fitted them were excellent, they kept me informed throughout the install and patiently answered my many questions. Everything done to a very high standard. I would recommend Ecostar Double Glazing.
Accreditations
Ecostar holds all major Australian and European quality accreditations including Victorian Building Authority Registered Building Practioner, Australian Glass and Window Association, British Standard Institute, Secured by Design, Hot Country Profile, Window Energy Rating, Housing Industry Association, Neighbourhood Watch and BFRC energy rating (A++).