10-Star Energy Rated, Highly-Secure & Award-Winning

Over 53,000 Installations
Successful double glazing installations since 1979.

10-Year Guarantee
Industry leading guarantee, including the workmanship.

Only Registered Installer
Within greater Melbourne with registered building certification (DB-L 45684 & CDB-L 49461) for double glazing.

No Subcontractors
Quality & Independently Audited installations by Ecostar's directly employed carpenters.
Ecostar is the most trusted Double Glazing manufacturer in Victoria
Established in 1979, Ecostar was always dedicated to providing the highest quality product available in the market. 40 years on Ecostar still provides the same award winning quality and service. At Ecostar our staff are dedicated to continue with tradition and provide the only complete Manufacture, Replacement and Guaranteed Double Glazing installation service in Victoria.
Customers can confidently choose Ecostar knowing that their investment is going directly into the advancement of new products and services here in Victoria. Ecostar are the only company in Victoria that offer a "Certified UV Stabilised" product that was created using Victoria's harsh climate as its model. 
Customers are always surprised to know that everything, even UV stabilisation is guaranteed by Ecostar, and never hidden behind a "Manufactures Guarantee" or a "[Multiple] backed guarantee". At Ecostar we understand that there is no consumer confidence in a guarantee that is held all the way over in Europe or in multiple different countries from which components are sourced. 
With a market full of post-consumer European products Ecostar stands alone as the only suitable long term solution for UPVC Double Glazing in Victoria. Customers & our employees can sleep easy knowing their investment cost of double glazed windows is safe, with a company that cares about the future of your home and the environment.
 UPVC Features
Melbourne's hot summers and cold winters are no match for Ecostar's European designed and manufactured 'hot country profile' UPVC double glazed windows and doors. These are the double glazed windows Australia needs to combat our harsh climate!

Warm in winter
Retains your home's heat.

Cool in summer
Deflects outside heat.

Energy efficient
Exceeds 6-star energy rating. 1.0 U-value (lowest certified) BFRC/WERS energy efficiency.

Sustainable
UPVC can be recycled 350 times.

AGWA-approved
AS 2047 AS4420 AS1288.

Quiet
Reduces external noise by up to 90%.

Secure
UK police approved, 6 point window locking system, 9 point door locking system.

Durable
Maintenance-free. No solar degradation.

Kerb appeal
Increase the value of your home.

Rated to withstand the elements
Our UPVC windows and doors are built to withstand salt + erosion, and nearly everything else Australia's harsh climate can throw at them.
Accreditations
Ecostar holds all major Australian and European quality accreditations including Victorian Building Authority Registered Building Practioner, Australian Glass and Window Association, British Standard Institute, Secured by Design, Hot Country Profile, Window Energy Rating, Housing Industry Association, Neighbourhood Watch and BFRC energy rating (A++).
Awards
The Ecostar Group sets Industry Record with its 9th Award in a row
August 28, 2021
Up to 27%-OFF Across All Products + Spread Payments Over 10 Years
Act Quickly – Offer must end September 30!
Low deposit, tailored interest-free payment plans also available*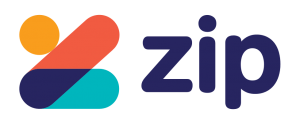 How about tailored interest-free payment plans?*
_________
June 1, 2021

Ecostar Staff & Loyal Customers Help Raising Almost $1million For The Royal Children's Hospital
We are delighted to announce that collectively the Me and UooUoo initiative raised almost $1million at a time when charity donations are hard to come by.