The energy saving benefits of double glazed windows & doors
Cut power bills with UPVC double glazed windows and doors!
Historically energy costs in Australia were cheap, but with the cost of power bills on the rise, Melbourne's homeowners are increasingly looking for ways to reduce energy bills by making their homes more thermo efficient. One of the most practical ways to achieve this is via energy efficient windows & doors.
While Melbourne is Australia's fastest-growing capital city, the brutal truth is that the majority of our housing stock is ageing, and that the traditionally low building costs of the past mean the majority of Victorian homes have an energy rating far below current standards.
Old windows or doors are one of the major culprits, letting through approximately 40% of the thermal energy lost by a home in winter, and gained by a home in summer. The thinnest part of a home's outer shell, old, leaky windows or doors are directly responsible for mounting energy costs. This is because the glass allows for heat transfer in an and out of the home far more readily than walls and roofs; although essential, they are the 'weak link' in terms of keeping your house warm in winter and cool in summer.
Discover the benefits of energy efficient windows & doors with Ecostar
Ecostar UPVC double glazed windows & doors:
Lower your energy bills
Reduce your carbon footprint
Reduce outside noise by up to 90%
Withstand extreme weather conditions
Don't fade, crack or split
Require no maintenance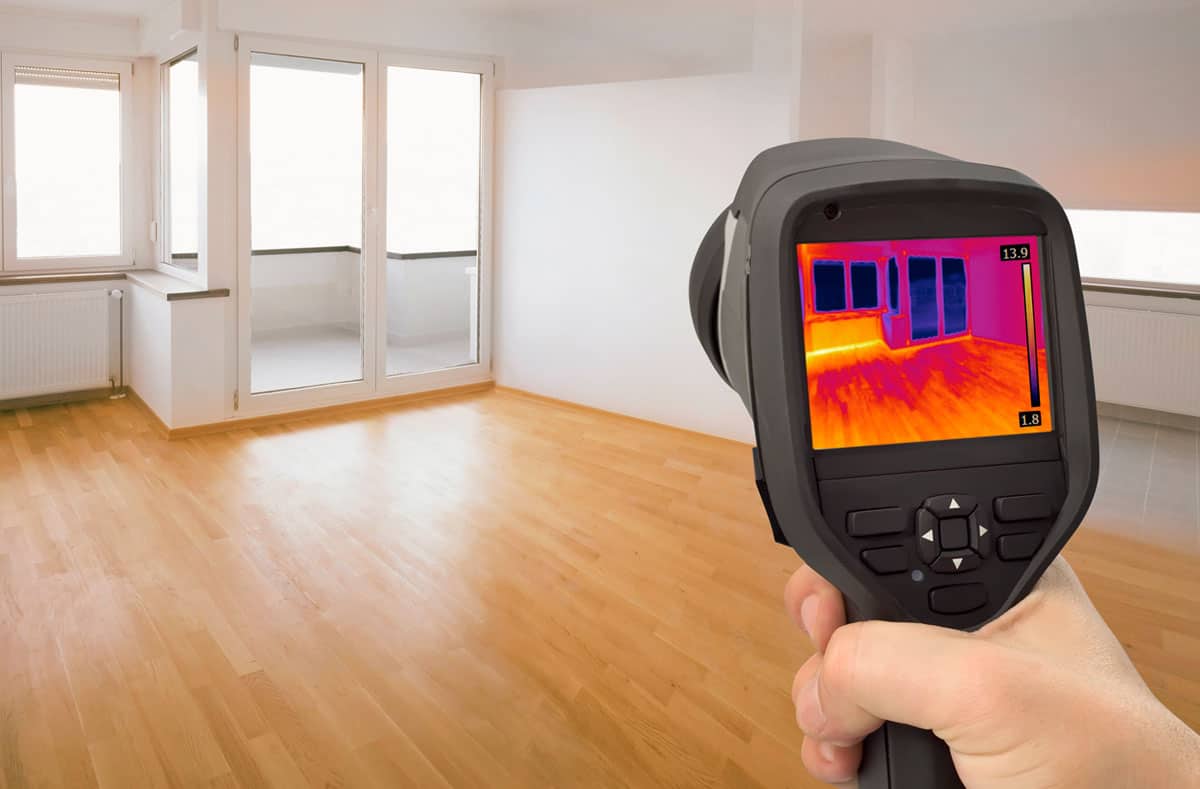 So how much do energy saving windows & doors cost?
The truth is the cost varies depending on the number and size of the windows or doors, the quality of the glass, and the amount of structural alteration needed among other things. What most people find, and as Professor Foliente explains, is that double glazed windows & doors will pay for themselves over time.
Windows & doors that are energy saving really can make a difference. Ecostar UPVC double glazing keeps the heat out in summer, for a comfortable, cool home, and helps your home retain heat in winter, keeping you nice and cosy when the cold weather hits.
Investing in Ecostar UPVC double glazed windows and doors, which exceed Australian Window Energy Rating Scheme standards with their excellent insulation properties, will pay off quickly, cutting your energy bills.
Are Ecostar's windows and doors certfied?
If you've been searching for energy efficient windows or doors for sale, keep in mind that not all products are the same. Ecostar UPVC double glazed windows and doors exceed the 6-star energy rating, offer a U-value of 1.2 – the lowest certified U-value in Australia, and are BFRC/WERS energy efficiency certified. These are the best energy efficient windows available in Australia.
In an article entitled '"22 ways to cut your energy bills', the University of Melbourne's Tim Forcey points out the many benefits of double glazing in the Australian climate. "I recommend that homeowners never buy a window in future that isn't double-glazed," says Tim. It's a sentiment we, at Ecostar Double Glazing, agree with wholeheartedly!
Call our experienced sales team to find out more about how Ecostar can provide you with some of the most energy efficient windows and doors on the market. Give us a call today on 1300 ECOSTAR to book an in-home quote, or visit our mobile showroom!
How do energy efficient windows & doors work?
Energy saving windows & doors have long been a popular choice overseas, and over the years their benefits have become apparent here in Australia. If you're wondering how energy efficient windows & doors work, it's quite simple: instead of one pane of glass there are two, hence the name 'double glazing'. These are set 20mm apart, and an insulating gas is used to fill the void in between. This greatly reduces the transfer of heat through the window, thus keeping your home cooler in summer and warmer in winter. There are many double glazed window and door benefits – and the main one is their ability to save energy.
How much energy can I save by replacing my windows & doors?
One of the main questions homeowners ask themselves when undertaking research is "are double glazed windows & doors worth it?" Well, according to a study by the University of Melbourne's Department of Infrastructure Engineering, they are. The study found that the benefits of double glazing in Australia are such that the cost of installing double glazing shouldn't be a barrier to Melbourne homeowners looking to improve the thermo efficiency of their houses, and cut energy costs.
"If homeowners don't consider retrofitting their home to improve its energy rating, they're missing an opportunity to save money in the long run," says University of Melbourne's Professor Greg Foliente. "We've found in some Melbourne suburbs it could take just nine years to recoup the costs of lifting a home's energy rating from 1.5 stars to four stars."
How much energy do double glazed windows & doors actually save?
While it varies from building to building, we have found that home owners can save as much as 40% on their heating and cooling costs by replacing their old windows or doors with double glazed windows or doors.
With Melbourne home owners currently spending up to 80% of their energy bills on heating and cooling their homes, energy-efficient replacement windows & doors are a serious consideration. UPVC double glazed energy efficient windows & doors provide a great opportunity to improve your home's energy performance rating – creating real home savings on heating and cooling bills, and improving your environmental footprint!
Those looking to access the double glazing benefits often weigh up the cost of the installation versus the amount they are set to save in energy bills.
Head Office Address
Ecostar Double Glazing
85 Bazalgette Cres
Dandenong South VIC 3175
Office Hours
Monday to Friday: 9am–6pm
Saturday: 10am–2pm
Sunday: Closed
Visit Our Mobile Showrooms
Greensborough Plaza
25 Main Street, Greensborough
Located Angus & Coote
Westfield Geelong Shopping Centre
95 Malop Street
Geelong
Located opposite Bakers Delight
Visit Our Mobile Showrooms
Highpoint Shopping Centre
120-200 Rosamond Rd
Located Near Boost Juice
Westfield Fountain Gate
25/55 Overland Dr
Located opposite Coles