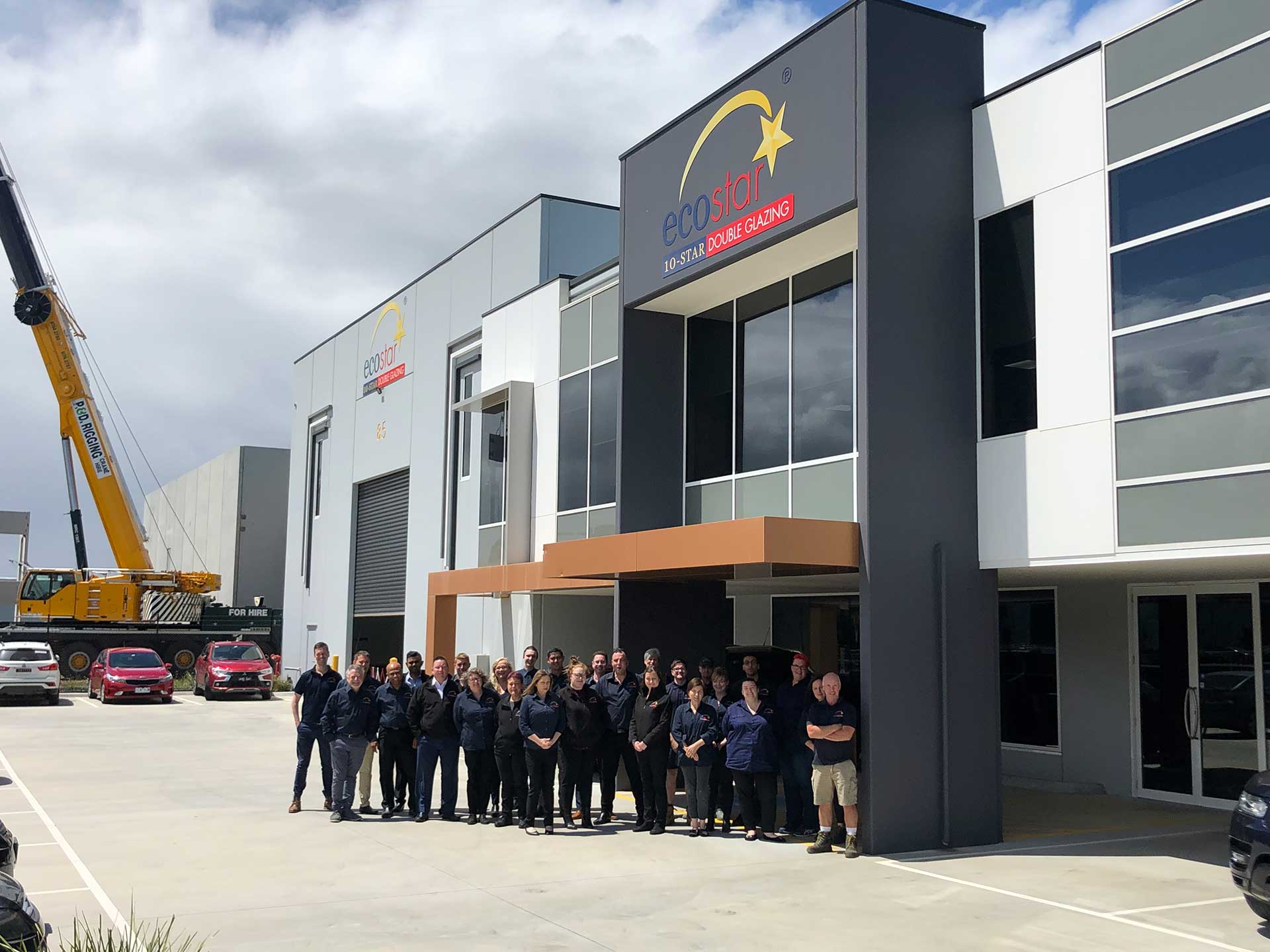 A Name You Can Trust
At Ecostar, we are committed to providing our customers with the best possible quality and service. Whether you are near to us in Dandenong or further afield within Melbourne and Victoria, we ensure excellence always comes as standard with our double glazing products.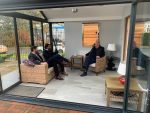 Family Values
Here at Ecostar, we are proud to be a family run business dedicated to providing our customers with unbeatable quality and support.
As a reliable and trusted family business, we are committed to providing the best experience possible, ensuring all our customers are fully satisfied with our service. With three generations representing our signature Ecostar values, you can expect nothing less than the best when choosing us.
Why Choose Double Glazing from Ecostar?
There is no shortage of reasons to choose Ecostar for your next double glazing project. One of our primary goals is to help turn your home improvement vision into a reality. Take a look at why we are one of the most trusted double glazing manufacturers in Victoria.
Market Leading Profiles
We are proud to work with some of the most established names in the home improvement industry, such as Profile 22, DoorCo, AluK and Kubu, to name a few.
Exceptional Service
The satisfaction of our customers is at the forefront of what we do. From the initial consultation to the final installation, we will strive to provide the best experience.
Unbeatable Guarantee
Here at Ecostar, all our products come with an industry leading ten year guarantee. You can expect nothing less than excellence with our double glazing.
No Hidden Fees
Any quote you receive from us will always include the cost of a survey, shipping, removal and installation, so you never have to worry about any surprise costs.
Frequently Asked Questions
When choosing the best double glazing installer, we understand that it's not always easy to know what questions to ask. That's why we have compiled some of our most frequently asked questions for you to browse. If you would like to learn more about our products and services, call now to speak with us!
What Areas Do You Cover?
We are based in Dandenong, but our products and services are available to homeowners throughout Melbourne and Victoria. Call us now to confirm we work within your suburb!
What Colours And Styles Are Available?
Our products are available in a wide variety of colours and styles for you to choose from. If you would like to see the options we offer, you can use our handy online quoting engine tool to design and visualise your perfect home improvements.
What Accreditations Do You Have?
We are proud to have a vast array of accreditations to offer peace of mind to our customers. Alongside being a member of the Australian Glass & Window Association, we are also part of the Housing Industry Association, Australia's largest residential building organisation.
In addition, we are also registered building practitioners with the Victorian Building Authority. These are just a selection of our prestigious accreditations, so you know your home is in safe hands when choosing Ecostar.
Testimonials
What Our Customers Say!
Des Irwin
We have had several window installations done by Ecostar over a period of approximately 3 years. Their service had been excellent and any problems encountered have been courteously, promptly and professionally resolved. We are delighted with the work done and are very happy with our purchase.
Angela Stante
Love my new windows. Great service from start to finish. Made such a difference to keeping our old house warmer and keeping street noise out. Initially my husband was a bit sceptical, but he is now a fan. And we were still able to have the lead light copied to match my old windows. Which no other company was prepared to do.
Kim Gardner
Ecostar were professional from their first sales visit. The salesman was promptly on time, easy to deal with and gave us options when we couldn't decide. We installed 4 sliding doors, replacing our 1980s windows.
The double glazed doors are more than we expected, the locking mechanism makes me feel safe, the double glazed glass makes a huge difference in both winter and summer, and also cuts the traffic noise down. The installers were lovely and put them in place with no mess to clean up. I can't wait to get the rest of the house done.
Jerry Balej
Ecostar's installers were prompt and efficient. Quality of product and workmanship is excellent. During the colder months we were pleased at how warm it was inside without heating. Also it was so much quieter indoors as outside road noise has been significantly reduced that you need to listen carefully to hear any of it. All in all my wife and I are very pleased with our choice in having Ecostar Double Glazing replace our windows and doors.
Kristen Ingram
We were so happy with our first set of windows that we completed the job and had the remainder of the house upgraded. Noise is down significantly and the heater and coolers are not working as hard to keep the temperature comfortable. The windows themselves are terrific, as is the service afterwards when they move a little out of alignment with the house. Just a tweak and they're all good again. Sturdy, easy to use and well worth the investment.
Georgina Last
The team at Ecostar were amazing from start to finish. Professional and punctual from the moment of engagement, quotation, surveying, installation and post-installation service. Extremely friendly and high quality team and the product is definitely worth the investment.
Jon Hill
The windows and doors are great, the team who fitted them were excellent, they kept me informed throughout the install and patiently answered my many questions. Everything done to a very high standard. I would recommend Ecostar Double Glazing.
Visit Our Mobile Showrooms!!
The Glen
235 Springvale Road, Glen Waverley
Located opposite Fila
Westfield Doncaster
619 Doncaster Road, Doncaster
Located opposite Woolworths
Accreditations
Ecostar holds all major Australian and European quality accreditations including Victorian Building Authority Registered Building Practioner, Australian Glass and Window Association, British Standard Institute, Secured by Design, Hot Country Profile, Window Energy Rating, Housing Industry Association, Neighbourhood Watch and BFRC energy rating (A++).