Ecostar Double Glazing is Melbourne's most trusted provider of security doors.
UPVC Double Glazed High Security Doors For Melbourne Home Owners
Ecostar UPVC double glazed security doors:

Lower your energy bills

Reduce your carbon footprint

Require no maintenance

Reduce outside noise by up to 90%

Don't fade, crack or split

Withstand extreme weather conditions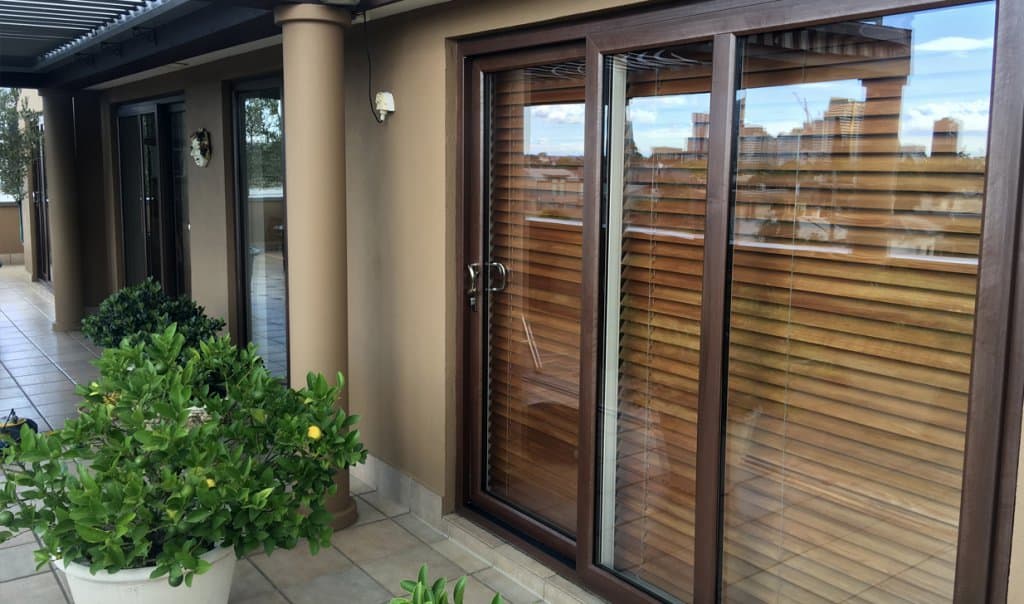 Security Doors
Our range includes security Sliding doors, French doors, Composite doors and Patio doors, providing the perfect door solution for your Melbourne home.
Ecostar's range of high-quality security doors ensures the highest standards of security and protection for your home compared to regular glass exterior doors, and aesthetically pleasing designs.
For additional peace of mind, all doors feature the UK police-preferred 'Secured by Design' multi-point lock mechanism to keep your home safe and secure. All Ecostar security doors are backed by our industry leading, unconditional 10-year warranty, and we guarantee the best door installation service in the industry.
Buy Now, Pay Later
Interest Free Payment Plans Still Available
Free no obligation approval in minutes
0% Interest still available
Testimonials
What Our Customers Say!
Des Irwin
We have had several window installations done by Ecostar over a period of approximately 3 years. Their service had been excellent and any problems encountered have been courteously, promptly and professionally resolved. We are delighted with the work done and are very happy with our purchase.
Angela Stante
Love my new windows. Great service from start to finish. Made such a difference to keeping our old house warmer and keeping street noise out. Initially my husband was a bit sceptical, but he is now a fan. And we were still able to have the lead light copied to match my old windows. Which no other company was prepared to do.
Kim Gardner
Ecostar were professional from their first sales visit. The salesman was promptly on time, easy to deal with and gave us options when we couldn't decide. We installed 4 sliding doors, replacing our 1980s windows.
The double glazed doors are more than we expected, the locking mechanism makes me feel safe, the double glazed glass makes a huge difference in both winter and summer, and also cuts the traffic noise down. The installers were lovely and put them in place with no mess to clean up. I can't wait to get the rest of the house done.
Jerry Balej
Ecostar's installers were prompt and efficient. Quality of product and workmanship is excellent. During the colder months we were pleased at how warm it was inside without heating. Also it was so much quieter indoors as outside road noise has been significantly reduced that you need to listen carefully to hear any of it. All in all my wife and I are very pleased with our choice in having Ecostar Double Glazing replace our windows and doors.
Kristen Ingram
We were so happy with our first set of windows that we completed the job and had the remainder of the house upgraded. Noise is down significantly and the heater and coolers are not working as hard to keep the temperature comfortable. The windows themselves are terrific, as is the service afterwards when they move a little out of alignment with the house. Just a tweak and they're all good again. Sturdy, easy to use and well worth the investment.
Georgina Last
The team at Ecostar were amazing from start to finish. Professional and punctual from the moment of engagement, quotation, surveying, installation and post-installation service. Extremely friendly and high quality team and the product is definitely worth the investment.
Jon Hill
The windows and doors are great, the team who fitted them were excellent, they kept me informed throughout the install and patiently answered my many questions. Everything done to a very high standard. I would recommend Ecostar Double Glazing.
Accreditations
Ecostar holds all major Australian and European quality accreditations including Victorian Building Authority Registered Building Practioner, Australian Glass and Window Association, British Standard Institute, Secured by Design, Hot Country Profile, Window Energy Rating, Housing Industry Association, Neighbourhood Watch and BFRC energy rating (A++).