We Offer Tailored
Interest Free Payment Plans
As well as Zip Pay – Buy Now, Pay Later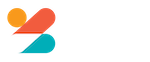 Even if you're not considering payment plans, it pays to deal with a company who can offer them!
Although many consumers are reticent to use tailored interest-free payment plans to fund their purchases if a company can provide them, they can only be eligible by providing the lending institution with the following information:
5 years of Audited, Profitable Accounts
A Strong Balance Sheet
A Profit and Loss Statement proving they are an established business and not a 'going concern'
No History of Liquidation or Bad Debts.
Certified Insurance Cover for the work they carry out
Ecostar are the only Double Glazed Window and Door Company in Victoria to offer tailored interest-free payment plans. Making Ecostar the safest choice when considering replacing your windows and doors.
Low Deposit, Tailored Interest Free Payment Plans
*Interest free reverts to the variable cash advance rate. $99 annual fee applies. Available everyday. Min purchase amount $1000.
You can pay off the loan at any time without penalty too. So now is the right time to make sure your home is energy ready.
So book your free, no-obligation consultation today to claim your discount on all UPVC Double Glazed Windows and Doors. Our windows and doors are ranked as the most thermally efficient and best quality range of UPVC Double Glazed products in Australia.
** tailored interest-free payment plans are applied only to promotional transactions for the specified period. Balances outstanding at the end of the promotional period will form part of the normal account balances and will accrue interest at the cash advance rate current at the time. See in-store for details. Unless repayments are deferred for a specified period as part of the promotional offer, repayments are required and calculated at 3% of the outstanding balance or $30, whichever is higher. Lending criteria, terms and conditions, fees and charges apply and are available on application. Minimum purchase $1,000.
 UPVC Features
Melbourne's hot summers and cold winters are no match for Ecostar's European designed and manufactured 'hot country profile' UPVC double glazed windows and doors. These are the double glazed windows Australia needs to combat our harsh climate!

Warm in winter
Retains your home's heat.

Cool in summer
Deflects outside heat.

Energy efficient
Exceeds 6-star energy rating. 1.0 U-value (lowest certified) BFRC/WERS energy efficiency.

Sustainable
UPVC can be recycled 350 times.

AGWA-approved
AS 2047 AS4420 AS1288.

Quiet
Reduces external noise by up to 90%.

Secure
UK police approved, 6 point window locking system, 9 point door locking system.

Durable
Maintenance-free. No solar degradation.

Kerb appeal
Increase the value of your home.

Rated to withstand the elements
Our UPVC windows and doors are built to withstand salt + erosion, and nearly everything else Australia's harsh climate can throw at them.
Head Office Address
Ecostar Double Glazing
85 Bazalgette Cres
Dandenong South VIC 3175
Office Hours
Monday to Friday: 9am–6pm
Saturday: 10am–2pm
Sunday: Closed
Visit Our Mobile Showrooms
Greensborough Plaza
25 Main Street, Greensborough
Located Angus & Coote
Westfield Geelong Shopping Centre
95 Malop Street
Geelong
Located opposite Bakers Delight
Visit Our Mobile Showrooms
Highpoint Shopping Centre
120-200 Rosamond Rd
Located Near Boost Juice