Double glazing replacement & installation service in Melbourne
Award-winning Ecostar is Melbourne's double glazing replacement and installation specialist.
With nearly 40 years' professional experience installing European high-specification uPVC double glazing, our company-employed installation teams (we don't use sub-contractors) look after your home as if it's their own.
Ecostar will transform your house into a more energy efficient, quieter, and safer home. Our installation methods and procedures meet – and exceed – international standards every time, and we back our promise with a unique 10-Year comprehensive guarantee.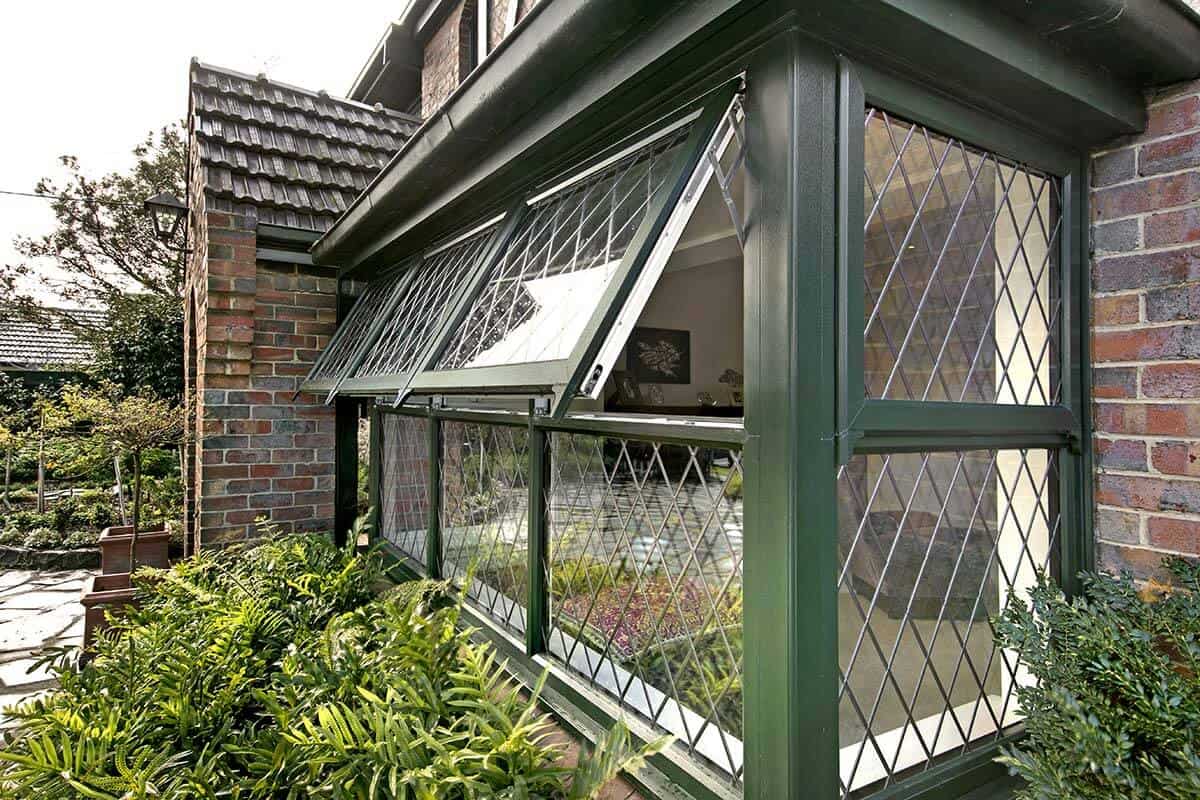 Ecostar's step-by-step process
Step 1: We provide a free, no obligation quote in the comfort of your home.
Step 2: When you place your order, one of our highly trained surveyors makes an appointment and finalise all internal and external measurements for manufacturing and confirms colours and how you want your windows to operate.
Step 3: We notify our UK factory of your order and they manufacture your windows and doors to your exact specifications. Under our award-winning quality control process, three different members of our UK quality control team sign off your windows and doors before shipping them to Australia. We conduct a final quality control check here in Dandenon South before booking in an installation date
convenient to you.
Step 4: Our chief installer checks every detail with you to confirm you are completely satisfied with every single aspect of the process and product. Our workmanship and product is unconditionally guaranteed for 10 years.
 uPVC Features
Melbourne's hot summers and cold winters are no match for Ecostar's European designed and manufactured 'hot country profile' uPVC double glazed windows and doors. These are the double glazed windows Australia needs to combat our harsh climate!

Warm in winter
Retains your home's heat.

Cool in summer
Deflects outside heat.

Energy efficient
Exceeds 6-star energy rating. 1.0 U-value (lowest certified) BFRC/WERS energy efficiency.

Sustainable
UPVC can be recycled 350 times.

AWA-approved
AS 2047 AS4420 AS1288.

Quiet
Reduces external noise by up to 90%.

Secure
6-point window locking system, 9-point door locking system.

Durable
Maintenance-free. No solar degradation.

Kerb appeal
Increase the value of your home.
Customer Name: Stephanie & Daniel Dong

Ringwood North, Melbourne

Stephanie and Daniel Dong's large Ringwood North home is stunning, but the property's existing timber, single glazed window frames were rotting and very draughty, reducing the thermal efficiency of their home. Permanently cold in winter and unbearably hot in summer The Dongs engaged Ecostar to install double glazed windows and double glazed doors and enjoyed an instant reduction in their energy bills, and an instant improvement in the temperature within their home, whatever the weather. "We would recommend Ecostar to anyone," said Stephanie.

Customer Name: Nick Patterson

Toorak, Melbourne

Nick Patterson had done his research and knew he wanted to install uPVC double glazed windows to improve the kerb appeal of his multi-million dollar Toorak home, to improve his property's thermal efficiency, improve ventilation and reduce noise from the adjacent main road. We were delighted to receive a glowing customer survey response from Mr Patterson after the successful installation of his uPVC windows, and his on-going recommendation to family and friends.

Customer Name: Angelina and Tim

Box Hill North, Melbourne

Situated just 40 meters from Melbourne's busy Eastern Freeway, Angelina and Tim's home was cold in winter, hot in summer, and traffic noise was seriously impacting their quality of life. We replaced the couple's single-glazed windows with uPVC double glazed awning windows and they've seen a 38 per cent decrease in their gas bill as a result of their home's improved energy efficiency.

Customer Name: Alan and Jan Hume

South Yarra, Melbourne

South Yarra penthouse dwellers Alan and Jan Hume turned to Ecostar in the face of rising energy costs, mounting window and door maintenance and intrusive traffic noise. Their new Ecostar uPVC double glazed windows and doors saved them approximately 50 per cent on their energy bills.