Planning to replace or install uPVC double glazed doors?
Ecostar uPVC double glazed doors are the most effective way to keep your home safe and secure, achieve greater thermal efficiency, decrease noise and reduce maintenance.

Lower your energy bills

Withstand extreme weather conditions

Reduce your carbon footprint

Don't fade, crack or split

Require no maintenance

Reduce outside noise by up to 90%
Why choose uPVC double glazed doors for your Melbourne home?
uPVC double glazed doors are a revolutionary alternative to traditional timber and aluminium doors.
Many doors feature glass panelling as it not only looks attractive but also lets light in. Double glazed doors are those that use double glazed glass panels. Ecostar's double glazing consists of two panes of glass, separated by a void that is 20mm, this void is then filled with insulating Argon gas.
uPVC (Unplasticised Polyvinyl Chloride) is a low-maintenance composite building material that has long been popular overseas for its low maintenance and durability. Ecostar uses a certified UV stabilised uPVC product to create the non-glass sections of the door and its frame. Surprisingly, it can mimic the appearance of wood – so if you love the appearance of timber, it's a great choice.
Our Range of uPVC Door Types, Frame &  Glass Designs
Our complete range of double glazed uPVC doors provides Melbourne homes with the UK police-preferred 'Secured by Design' 9-point multidirectional locking system, preventing theft and internal property damage. Offering high-level home security, Ecostar uPVC double glazed doors may even qualify you for a reduction on your insurance premiums. You can trust Ecostar to secure your home!
Ecostar uPVC double glazed windows and doors are an energy-efficient, sustainable solution to Victoria's hot summers and cold winters. 
They exceed the Australian Window Energy Rating Scheme standards, and can effectively reduce your energy bills. Where aluminium doorframes expand and contract, conducting heat and cold into your home, our traditional looking composite doors fit snuggly all year round, keeping your home warm in winter and cool in summer.
Our doors are also incredibly durable. Painted timber window and doorframes split, crack, fade and peel, however uPVC retains its appearance not matter what Melbourne's weather throws at it!
An additional benefit is that double glazed doors have soundproofing qualities, eliminating outside noise by up to 90%. When used in conjunction with double glazed windows throughout the home, they can reduce unwanted noise caused by traffic, trains, neighbours, barking dogs and more.
Personalise the appearance of your doors with more than 700 different frame styles, and 10 stylish colours to choose from. From traditional solid white or cream, to new generation wood-grain effect foil finishes, Ecostar double glazed uPVC doors come in a wide range of decorative, functional, styles to help you achieve the aesthetics you are aiming for in your home.

Energy efficient
Exceeds 6-star energy rating.

Sustainable
1.2 U-value (lowest certified) BFRC/WERS energy efficiency.

AWA-approved
AS 2047 AS4420 AS1288.
Quality UPVC Doors For Your Home
If you're looking for replacement doors, the many benefits of Ecostar UPVC double glazing make it the perfect alternative to timber, wood and aluminium.
At Ecostar, we offer a huge variety of door types including sliding doors, composite doors, patio doors, bi-fold doors, front and back doors, French doors, fly screens and security doors, that will not only improve your home's energy efficiency and noise insulation, but will add an attractive and individual touch to your home.
Available in a range of finishes, including traditional solid white or cream, and new generation wood-grain effect foil finishes, Ecostar double glazed doors are maintenance free and carry the 'Secured by Design' UK police-preferred security specification.
Door Furnishing Partners
Ecostar Double Glazing partners with the industries top window and door furnishing companies.
ClearShield is a security window and doors screen provider ensuring that your uPVC Double Glazed Windows and Doors gets the best and most secure window screen option out there.

Double Glazed Door Partners
Ecostar currently only installs double glazing for Victorian customers but we have strong strategic alliances with partner window companies Australia-wide including: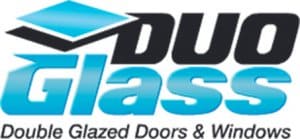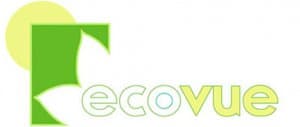 "To say we were totally pleased with our Ecostar windows and doors is an understatement. Instantly, the traffic noise was a thing of the past and the house was so quiet. Wonderful. And, despite energy costs having really increased over the last few years, our bills were around 40% lower than in the past. We sold our home for $1.2 million and, bearing in mind where we live, we would never have got anywhere near this price if we had not invested in Ecostar Double Glazing."

Alan and Jan Hume

South Yarra

"I could not be more delighted with such a positive result. We can hardly hear any traffic now, even at peak hours on the freeway. We are sleeping so much better too. In summer the house is noticeably cooler and we use hardly any air conditioning. We can look forward to winter for the first time since we moved in"

"We had our first five windows and a door replaced with Ecostar double glazing four years ago and loved the results so we saved up to get the rest of our house double glazed and we couldn't be happier. The windows look fantastic, they're more secure, save us money on energy bills and we're less bothered by outside noise. Ecostar's service was excellent and their installers did a fantastic job, even taking away the old windows as part of their service."

Peter and Jill Garbett

Croydon

"From the very first meeting it was clear that Ecostar was very professional. We quickly reached the conclusion that Ecostar products were of very high quality. The windows are looking great and we are very happy. I have just completed the Customer Service Survey and I am pleased to say I gave Ecostar top marks for their sales presentation, their surveyor, the office team and their installers. We will defnitely recommend Ecostar to our family and friends."

"Our house now looks fantastic. People walk through the house and cannot believe how much warmer the house has become. The 90% noise reduction has blown me away."

Judith Ruse

Upper Beaconsfield
Accreditations
Ecostar holds all major Australian and European quality accreditations including Victorian Building Authority Registered Building Practioner, Australian Window Association, British Standard Institute, Secured by Design and Hot Country Profile.